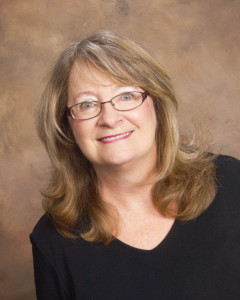 Hi! I'm Kit Rosato and welcome to my site. I am a full time online marketer and I love working out of my home and earning an income even while I sleep! It is a joy to take my passion for learning and research and turning it into a thriving business. I sell on Amazon, build niche sites, write and contribute to books, create information products and do affiliate marketing. All of these are fun and profitable and provide different streams of income.
I started online selling books on Half.com in 2008 as a hobby and once my two terrific kids left for college I began exploring online income opportunities in earnest. It was easy to get inspired by some of the incredible success stories but it did take some time to find the truly ethical, caring people who value your success and want to help you succeed. After a couple of years of trial and error and acquiring a hard drive full of courses and tools I decided to narrow my focus to niche sites and selling on Amazon. Initially I sold on Amazon by buying products locally for one price and listing the products for sale for a higher price, which is called Retail Arbitrage. Last year I created a Private label product, which I own, and now also sell it on Amazon. Did I tell you I love what I do??
As I expand my business on Amazon, build my own e-commerce sites, and continue with creating products and writing I will be sharing my passion, my struggles, and helpful tips, strategies and tools that can cut your learning curve dramatically and take the mystery out of earning an income online. If I can do it, so can you! Despite what you may have heard you can get started for little to next to nothing.
I hope you find the information on my site helpful and inspiring . Make sure to connect with me by joining my list and feel free to leave any comments and feedback. I personally read every one.
Below are a few Fun Facts about me:
I was a "stay at home mom" for years and actively involved with PTA, church, fund raising, Girlscouts and other charitable organizations. I have always loved helping others and connecting with people and now do so for business on social media and attending live events.
Besides my passion for marketing I love reading and writing, movies, bargain shopping, self development, good food and wine, alternative health and football (don't mess with me when I am in the middle of watching football…my rowdy side shows up!) I dearly love to laugh, use humor to defuse a situation, and greatly enjoy spending time with my wonderful husband and kids and extended family and friends.
I am far from perfect, make mistakes regularly, but am persistent, resilient, loyal and a "half full" kind of gal. Inspiring others to succeed is a passion too!
Coffee is my morning pleasure and unfortunately I didn't buy Starbucks stock years ago. My loss!
Hopefully you have a little more insight into me and how I might be of assistance to you. You can also learn more of my story in a book on Amazon I was a contributing author to: What is Your Why?.
If you would like to peek at other books I have contributed to take a look at my author's page on Amazon.
Thank you for reading and I look forward to connecting with you.
Let Your Passion Be the Magic to Redesign Your Life!