Beginning on March 1,2017 changes are being made to the Amazon Affiliate Program. The biggest change is they have eliminated the "sell more make more" higher payout fees. Whether you sell one or hundreds of an item as an affiliate the fee rate stays the same. Yikes!
The old fee structure looked like this: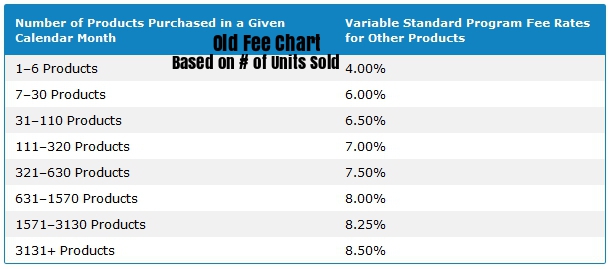 As you can see in the chart above, in the old structure, expiring March 1st, your commission rate rose based on an increase in the volume of sales.
In the new fee structure your fee rate will be based on the category of the item sold. See the new schedule below.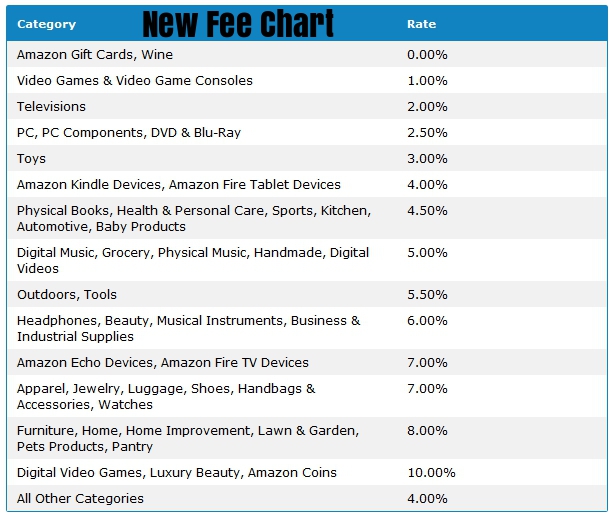 To see this chart more clearly on Amazon and other information go here.
How Does This Affect You?
This may be good news or bad news for you depending what products you usually promote. I have some niche sites that promote products in the lower fee categories so I will earn less unless I sell more. Those products in the higher fee categories now earn a higher fee even if I only sell one product.
You can log into your Amazon Associates Dashboard to see what categories your sales have come from to get an estimate on whether your income will go up or down based on the changes and then adjust accordingly.
I won't be radically changing any of my niche sites currently earning but will definitely think about new niche sites in other categories I hadn't really considered. I will also think about products related to those I promote in lower categories on established sites. There are great products in every category on Amazon as my own shopping patterns prove!
Also, you may discover the new changes will already work in your favor because you never know what someone will buy on Amazon. As long as they arrive there by your link anything they buy in a 24 hour period you get paid a fee for. How many times have you gone to Amazon and ending up buying something entirely different?
Next Steps?
As an affiliate marketer, whether new or seasoned, Amazon is still a great platform to promote products. Don't get too concerned or frustrated! Amazon is always changing but we just have to adjust and keep moving forward. Look at the pluses of the changes and get busy working it to your advantage.
How are the new payout rates effecting your business? Have any ideas of your own on how to enhance your niche sites earning power?