Take Accountability for Your Actions!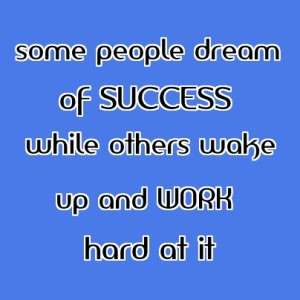 Yesterday was the start of the 2nd half of the year and it is the perfect time to regroup, see where you are on your plans for this year, and adjust and keep moving forward. Having accountability for your actions propels you to greater success and may just be the magic ingredient to get more done.
I signed up to participate in the July launch party of the Accountability Squad headed by Debbie O'Grady to accomplish a mini task on a specific timeline as a way to restart my focus.
With a ton of company coming to celebrate the 4th of July and stay the weekend I had a few personal tasks to get done as well as business. One personal task was to reorganize a shelf in my bathroom cabinet that stressed me out every time I looked at it. Two business goals were to write two blog posts and work on a report I will be giving away for free.
The Accountability Squad
I met Debbie through Connie Ragen Green at one of her Weekend Marketer events. Debbie generously shared her knowledge and wisdom about accountability and how it can change your life. Everyone needs someone to help in this area.
What I like about this launch party is everyone is posting pictures and updating their progress over a four hour period with 45 minute time blocks of accomplishing our tasks. Plus Debbie is giving away some cool prizes as we go along!
It's so true that you accomplish so much more when someone is holding you accountable for your actions and cheering you on as you proceed. Obstacles can occur but when you set out a specific time block to work and avoid distractions it is easier to power through and get the work done.
A Simple Process
A quick short and sweet process to accomplish a specific task is this:
State your intention – what is the task you are going to accomplish and be very specific.
Write it down on your to do list – connecting what is in your head to physically writing it down is powerful.
Share that plan with someone or in an accountability group.
At the specific time you have set aside to accomplish your goal FOCUS, FOCUS, FOCUS! Use an alarm or timer to block the time and keep you on schedule.
Complete the task and reward yourself for getting it done with something as simple as a happy dance, a special drink, a break with your pet or whatever feels good to you. Be sure you don't take too much time doing this!
Cross the item off your list and start your next priority task feeling great about what you have already done.
This is the process I used today at the launch party. You can see the groups progress on the Accountability Squad Fanpage. If you need even more help pick up her excellent book The Accountability Edge.
Now go implement your tasks and take accountability for your actions. Feel free to share below what you accomplished today.