Have you heard the expression "you dig your grave with your teeth?" What does this have to do with tips to avoid business failure?? Of course this expression refers to what kinds of food you are consuming that can lead to ill health and ultimately disease. And it can take a while to manifest…hence digging with your teeth.
I think the idea behind this also applies to business. Are you digging your own grave in the cemetery of business failures by consuming the wrong information or following the wrong leaders? Let's cover some tips to avoid business failure.
Tips To Avoid Business Failure
Who are you hanging out with at live events, online or following their advice and programs to help you in your business? What authors are you reading and following?
You need to be very choosy in who you follow and listen too. When you first start out online you sign up for multiple lists when they offer a free report, video or checklist and it catches your eye as something interesting that might help you.
That's all well and good and part of the research you do to learn about other business leaders and what and how they teach. This also keeps you current on new strategies that you can share with others.
You are looking for someone who's ethics and values line up with yours. There are plenty of great teachers out there and plenty of scammers too. There are also many great programs and others that would actually cause you problems.
Who Can You Trust?
What kind of emails do they send you? Are they just a pitch fest of products and a way to part you from your hard earned income? Or are they really interested in you and your success? Here are a few ideas to consider when searching out the best resources and people to help you grow your business.
Does the person use his real name or have it attached to their business?
When you Google them can you find their main site and social media profiles?
Can you find testimonials from others with full names?
Follow them on social media and see what they post and if it resonates with you.
If they have a podcast listen to them or sign up for their webinars so you can hear them and get a better feel for their personality.
Are they open to you emailing them or asking questions about something they sent you in an email?
If they have written books buy a few or at the very least read their reviews.
There are a number of marketers I really respect and learn from and I am happy to buy their products and promote them to others. Their leadership moves me forward in business and helps keep me out of the graveyard of business failures.
Beware!
Recently someone I had bought a few products from got very nasty with others on social media and that was immediately a red flag for me. It was a business rant in a very negative way directed at a client. After seeing this occur a couple of times I knew I wouldn't feel comfortable learning from them anymore or recommending them to others.
Each of us must do our own due diligence to avoid pitfalls online that can adversely effect our business. We all need to network and have a community of like minded people to learn from and also lend a helping hand.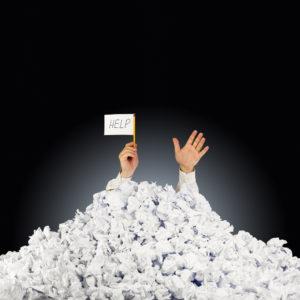 So much of business is relationships. So spend the time finding the right people and groups for you. It's made a huge difference in my growth and nothing feels better than helping someone else too.
The right people and the right programs can make all the difference for you.
Hope these tips to avoid business failure have got you thinking about who you are following. You can check out some of the business books I have read from some great people here.